Hey, how's it going? (っ˘ڡ˘ς)
First of all, a big thank you to everyone who checked the website out! Way more people than I expected were interacting with it, and that makes me about as jolly as one can be. I got a lot of nice messages too – some of them pertaining about how to make a site, so I'm thinking about maybe putting together a page with helpful resources in the near future. 
I think a good schedule for updating here would be to do it every 2-3 weeks – at least for bigger changes (e.g. if I post a new drawing on an out-of-schedule day, I can just update with that). Feel reassured about the fact that I am confident about following through with this plan. And if you want to keep up with no worries, get the RSS feed here.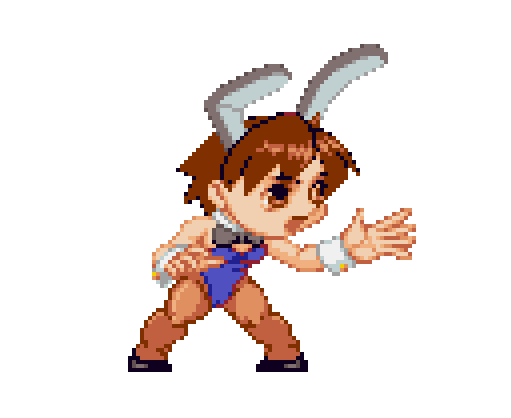 ---
Salami Rose Joe Louis - Zlaty Sauce Nephew
My recommendation for today is Salami Rose Joe Louis's 'Zlaty Sauce Nephew'!
I'm sharing this one because, well, I only know one person who has listened to this other than me, and it's my dear friend André. 
I have been listening to this album for about 5 years now, which is weird to think about. I know it like the back of my hand. These are 32 songs, but it doesn't even reach the 1hr mark – It's a sweet little collection of melodies and hooks. Some galactic wool tunes.
If you have some chocolate powder to mix with milk right now, do that, but also, do it in a glass cup. Heat it up for maybe 45 seconds, and take it out. Smell the outside of the cup, close to the bottom where some of the powder will probably accumulate. That's what this reminds me of. Sitting too close to a CRT.
And if you like it, you should listen to her other albums. They're all pretty good, it's just that this one is my favorite.
---
Finally, here are the results of last week's poll (as of August 13th):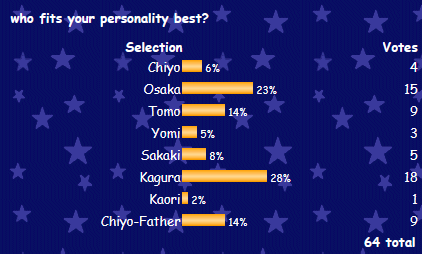 The top 3 picks were a pretty tight dispute. In the first week, Osaka was in the lead with Tomo and Chiyo-Father right behind, but Kagura swept up in the last 3 days and ended up getting the 1st spot! Wow!!!
And as far as the least-voted go, I'll try to be more in tune with all the Kaoris, Yomis, Chiyos and Sakakis of the world now. I hope I can give ya something neat from time to time.
Anyways — that's it for today. Have a good day︵‿
Signed, with love,
noo.dll__〆( ̄ー ̄ )
see ya!