Artist: Tortoise █ Album: TNT █ Track: In Sarah, Mencken, Christ, and Beethoven There Were Women and Men █
---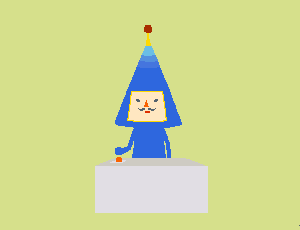 What's up, peeps? (个_个)。゜
Fancy the website? To spare you of all the technical doohickeys, it has been mostly a structural change. Pages load much faster now, HTML/CSS has been largely optimized, and the website is much, much better on mobile. Not to toot my own horn, but I'm even willing to call it functional this time!
The biggest change in this update is that I ported everything to Astro along with my pal t-sc t-sc t-sc. This significantly makes my life easier, as I don't have to do much spaghetti code anymore. For example, recurring elements like the sidebar are now just a single file that I share across pages, and these blogposts are stored on .md files instead of plain HTML, which makes formatting much cleaner.
I want to thank t-sc as he has been of immense help and consultation since I started this thing and deserves much of the accolades. Also taking the opportunity to shoutout my amigos DinoCelestial and ERROR IN PROGRESS for the opinions and asset contributions. I'll be looking for a way to credit them in a more solid manner soon.
I actually have most, if not all of the big update after this one planned – I'm just taking my time to prepare the necessary assets and stuff. But that's mostly it for zona.plankton news!